ALL 5 MULTI Collagen Protein Powder With Collagen I, II, III,V, X [Unflavored]
An optimized, keto and paleo friendly blend of all 5 collagen types: I, II, III,V, X to support metabolism, muscle tissue, bones, skin, hair and more.
Peak Performance All 5 Multi Collagen Is The Ultimate Blend Of All 5 Collagen Types: I, II, III, V, X. With Hydrolyzed Bovine Collagen Peptides, Bovine Bone Broth Hydrolyzed Protein, Hydrolyzed Fish / Marine Collagen, Chicken Bone Broth Collagen Concentrate And Eggshell Membrane Collagen!

More Protein Per Serving - With 20 Occurring Amino Acids. Helps support optimal body metabolism, high energy levels, lean muscle tissue, strong bones, healthy joints, great looking skin and hair, improved gut and healthy immune function.*

Manufactured Without Gluten, GMOs, Additives, Preservatives, Artificial Colors, Soy, and Dairy. Manufactured Under The Highest Quality GMP Regulations and USA Standards.

Most Supplements Sold Online Are Not 3rd Party Tested! This is a dirty secret that many supplement sellers don't want you to know that their products are Not independently 3rd party tested outside of their own facilities. Why? Because it's an extra out of pocket expense to conduct 3rd party testing and most companies will not sacrifice their profit. But Not Us. Peak Performance is committed to the Highest Standards for your safety.

Over 400,000 Happy Customers + 1-for-1 Donation To Vitamin Angels. Peak Performance is celebrating over 400,000 happy customers and we are also very proud of our 1-for-1 donation match program. For every unit you purchase, through our partnership with the nonprofit Vitamin Angels, we will supply a child at risk of malnutrition with vitamins for 1 year! To date, we've supplied over 1 Million children with life changing Vitamins- So thank you for helping us continue this great cause!
*This statement has not been evaluated by the Food and Drug Administration. This product is not intended to diagnose, treat, cure, or prevent any disease.
When To Use
DIRECTIONS: Mix 1 scoop directly into 6 to 8 oz of cold water or your favorite beverage. Blend, shake or briskly stir until fully dissolved.
Loved By Customers
Customer Reviews
Write a Review
Ask a Question
09/02/2021
Deblan K.

United States
Wonderful!
Love this stuff bc I can SEE the difference. After a few days I noticed my skin seems to glow. Not bad for a 67 yr old, I'd say! My dermatologist compliments me all the time. Says my skin is absolutely beautiful! Between pretty decent genes and this, I'm doing great!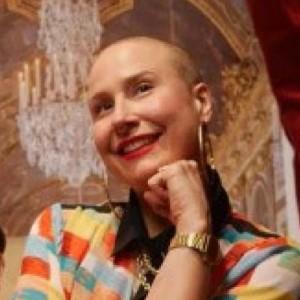 PR
11/05/2021
Piper R.

United States
Some pros, some cons
I love the quality of the product and the fact that it has all 5 collagens. Is flavorless, which is great because I use it to boost lots of food and drinks like yogurt, smoothies, coffee, etc. It doesn't actually dissolve easily though, that's the only con. If I am mixing into a warm food/drink, it's easier, but takes effort to whisk it in. If it's a cold food or beverage, it's difficult to mix and stays gritty if I haven't mixed with a lot of effort.
07/09/2021
Brandy C.

United States
Working well
After taking this product my hair, nails, joint pain and skin showed noticable improvement. I will continue to use it. Very satisfied. Just keep using for the first 3 weeks.